View from Bermondsey Street
Location: London, UK
Programme: Mixed Use
Cost: <£1,000,000
Status: Completed
Client: Private Developer
Architects: Hampson Williams Architecture

142 Bermondsey Street is a corner building in the heart of the Bermondsey Street Conservation Area, Southwark, London. The project involved the conversion, refurbishment and extension of an unlisted postwar steel frame warehouse, shop and two micro flats. The scheme has maximised the development potential, retaining the commercial, yet providing three unique urban residential units, achieved through increasing the height to introduce a roof top penthouse and creating a three storey live / work unit to the rear.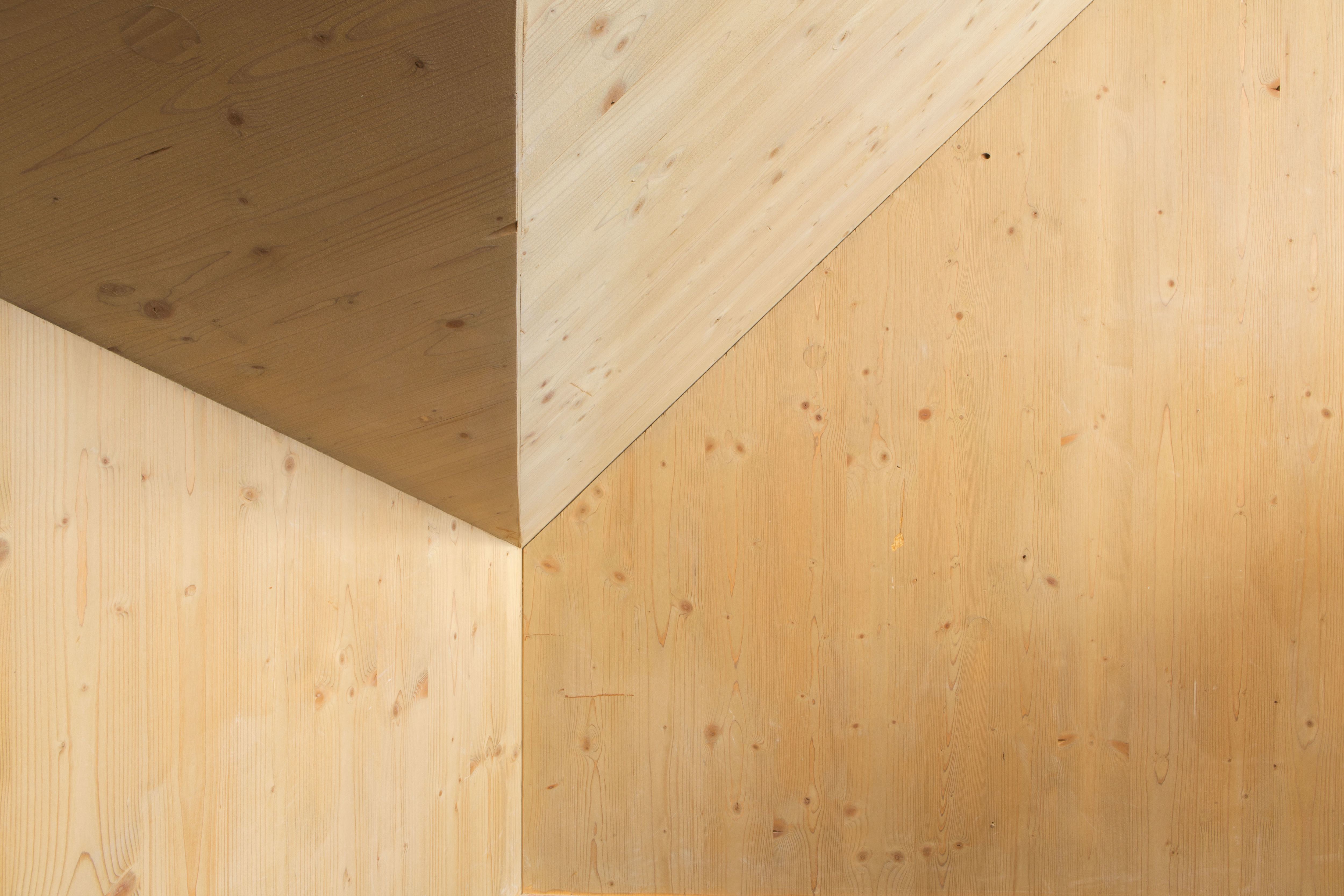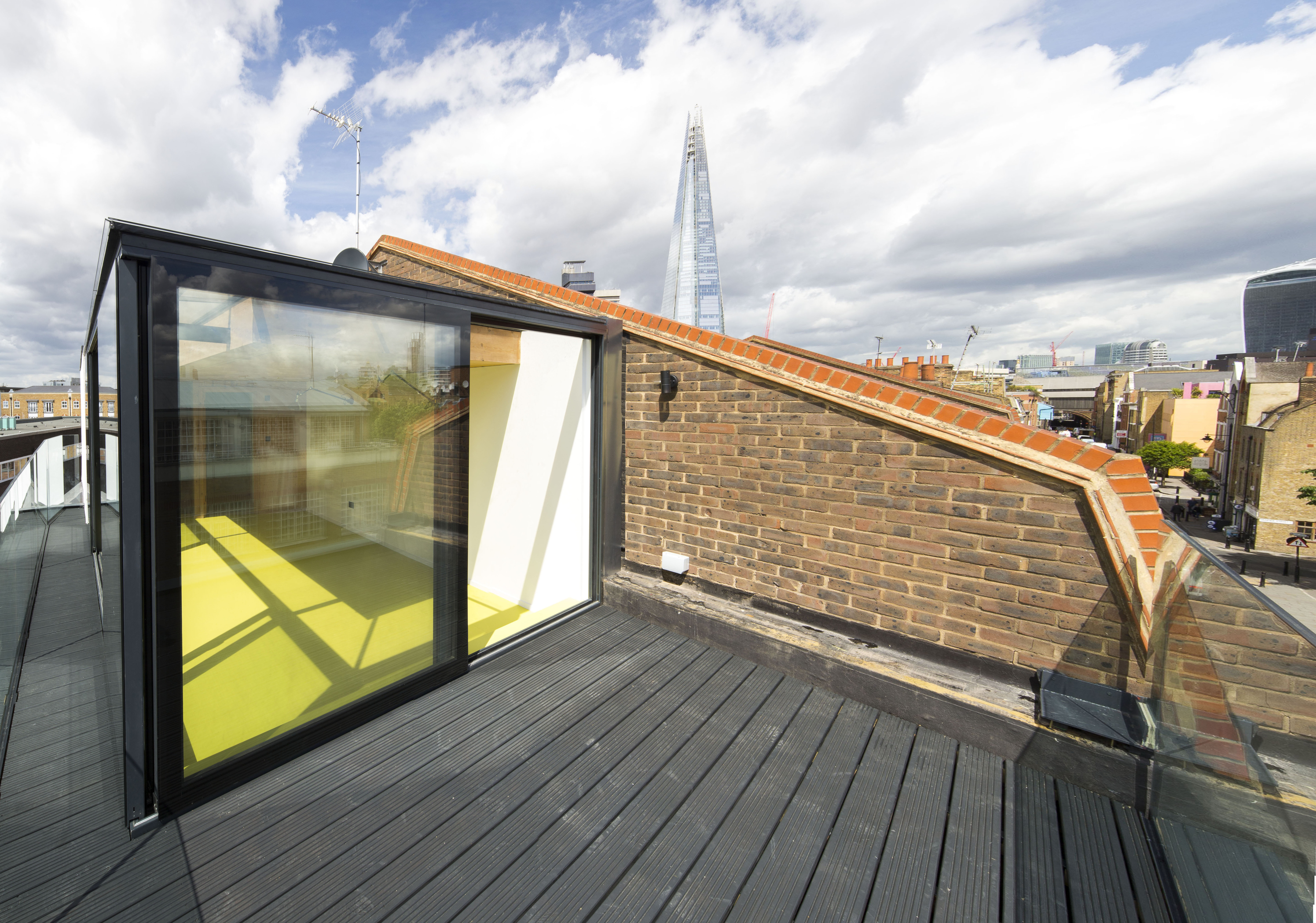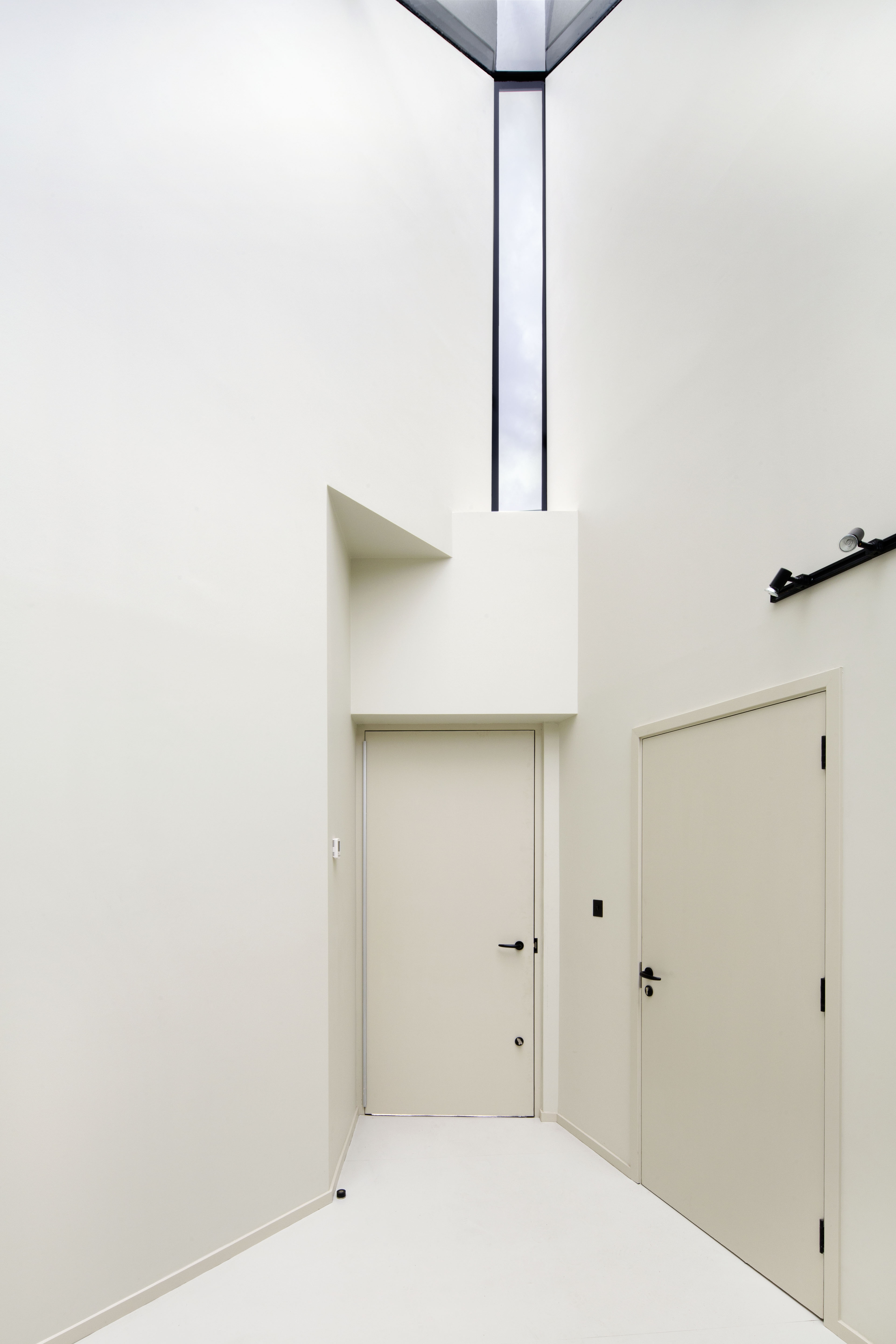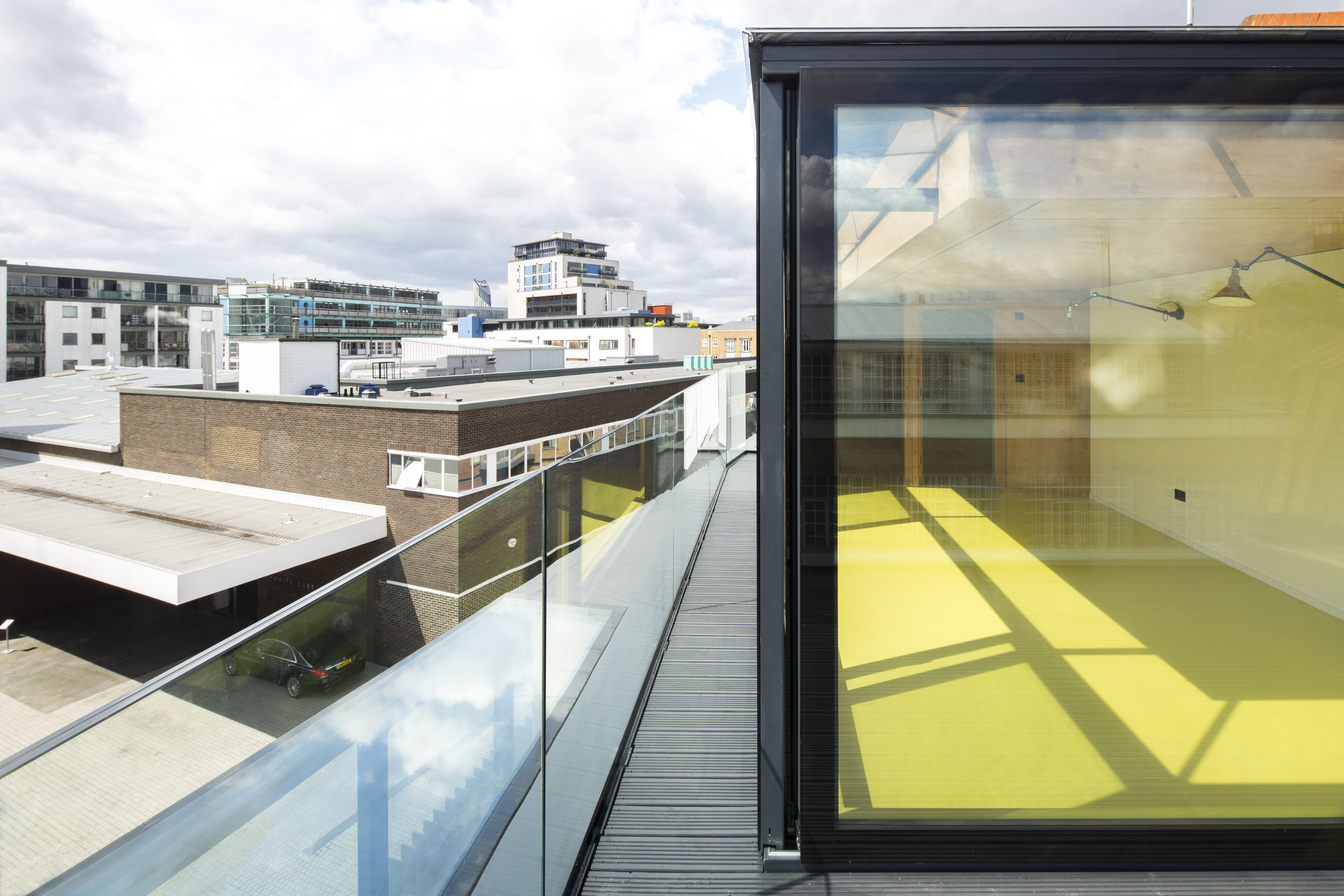 Awards
**RICS Award - Residential [Runner-up]**
**RIBA Regional Award 2017 [Shortlisted]**
**Sunday Times British Home Awards [Winner]**
**RIBA Regional Award 2016 [Shortlisted]**Completed by Elena Thatcher working as a Project Architect at Hampson Williams Architecture.