Location:
Barnet, London, UK
Sector:
Residential
Client:
Private
Cost:
£350,000
Status:
Appointment Complete
The commission was to form a single storey family home on a historic victorian mews site, now garden, in North London.
The house was designed around the notion of public and private spaces. Two forms were proposed, one public, containing the living spaces and one private, housing the bedrooms. Each form was then separated by a central water garden, glazed on both sides allowing light deep into the centre of the plan. The design looks to maximise the glazing which opens up to a private garden.
Externally the entire project is wrapped in charred timber cladding, on a concrete plinth. The windows and doors look to contrast the charred timber, with a reddish cedar appearance. Internally the project is minimal, with exposed stud work, plywood and mounted metal conduit.
Completed by Elena Thatcher working as an Associate Director at Hampson Williams Architecture.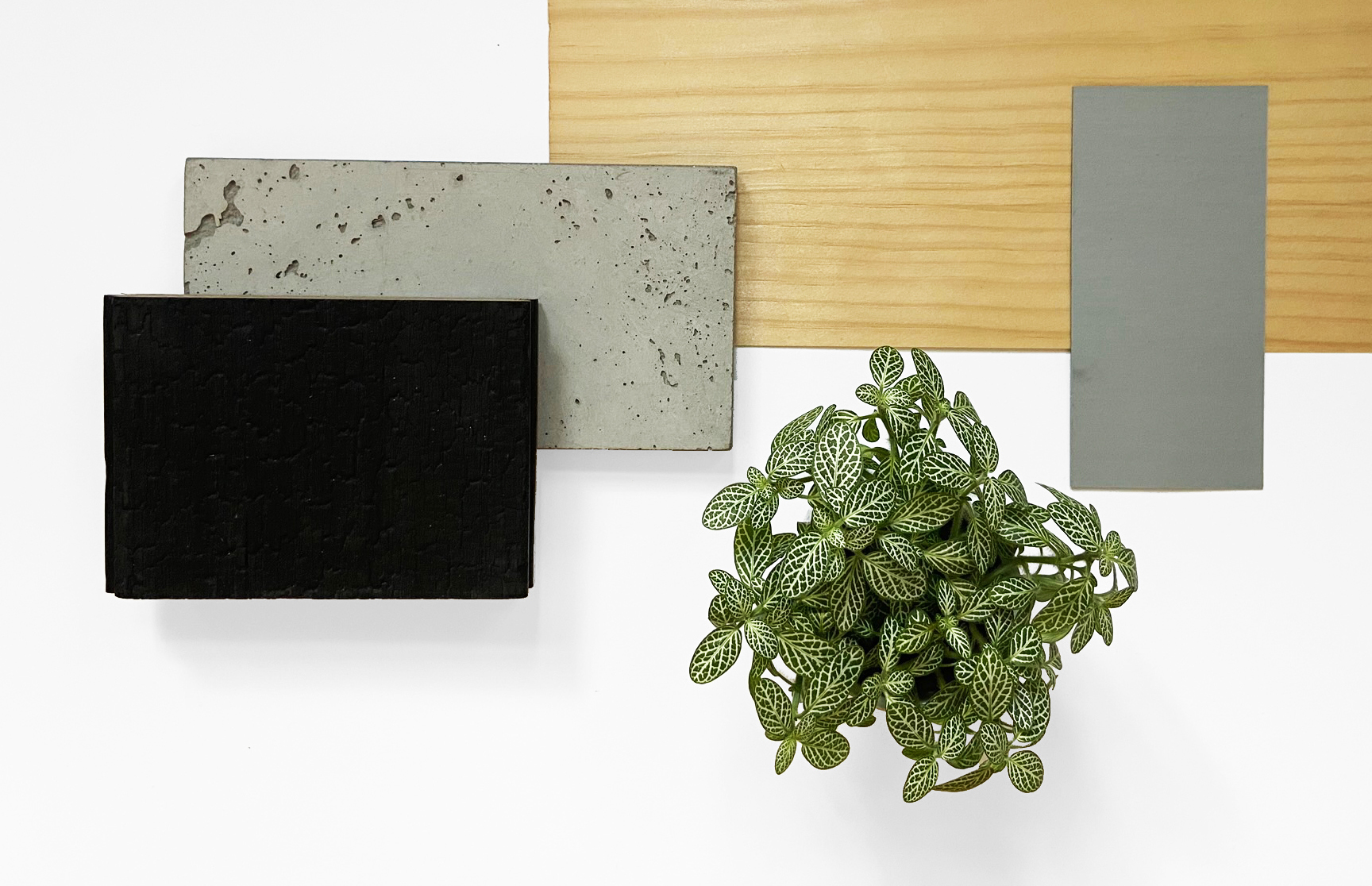 Material pallet mood board; charred timber cladding, concrete floors, exposed structural timber and surface mounted glavanised steel switches and wiring casements.