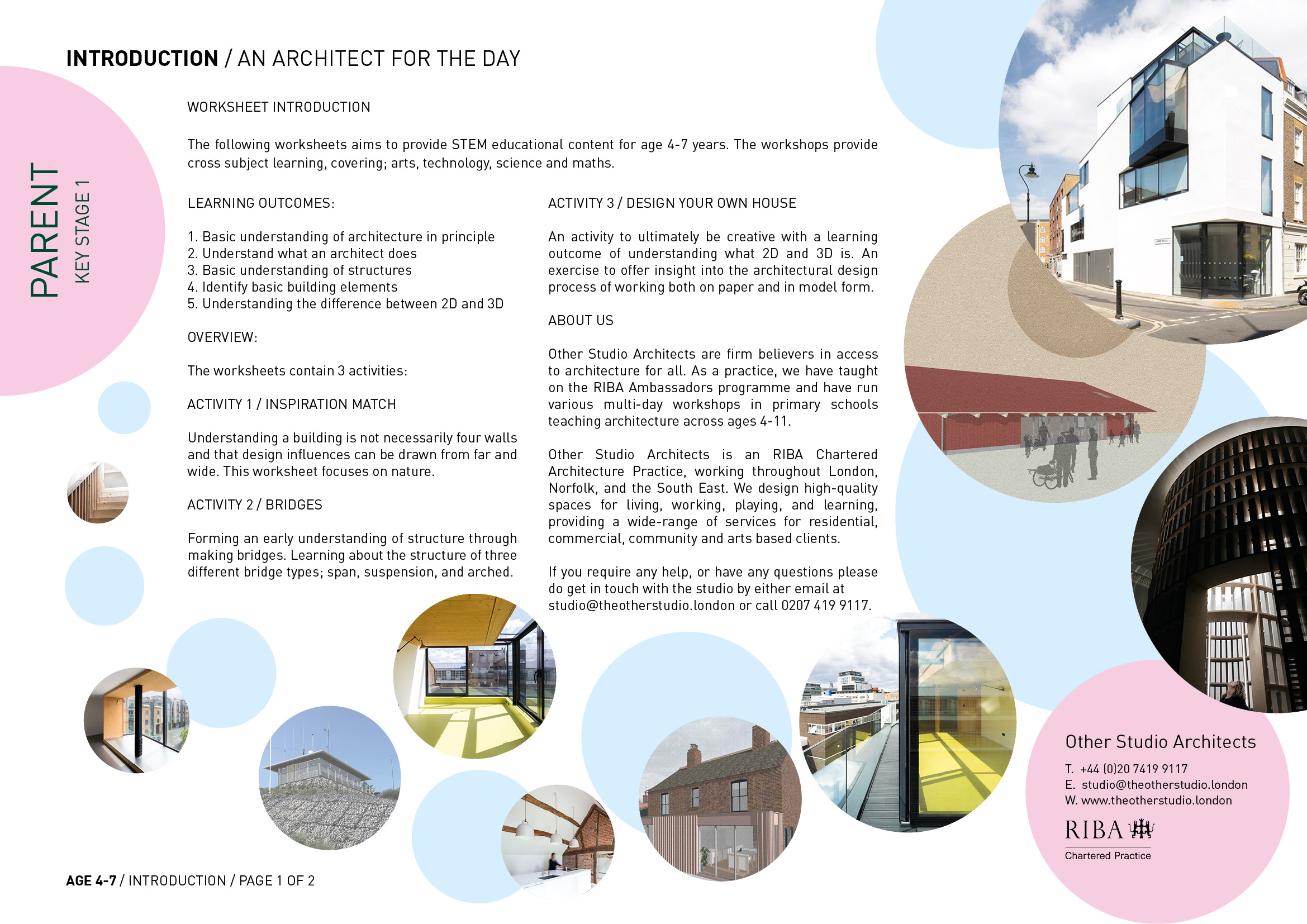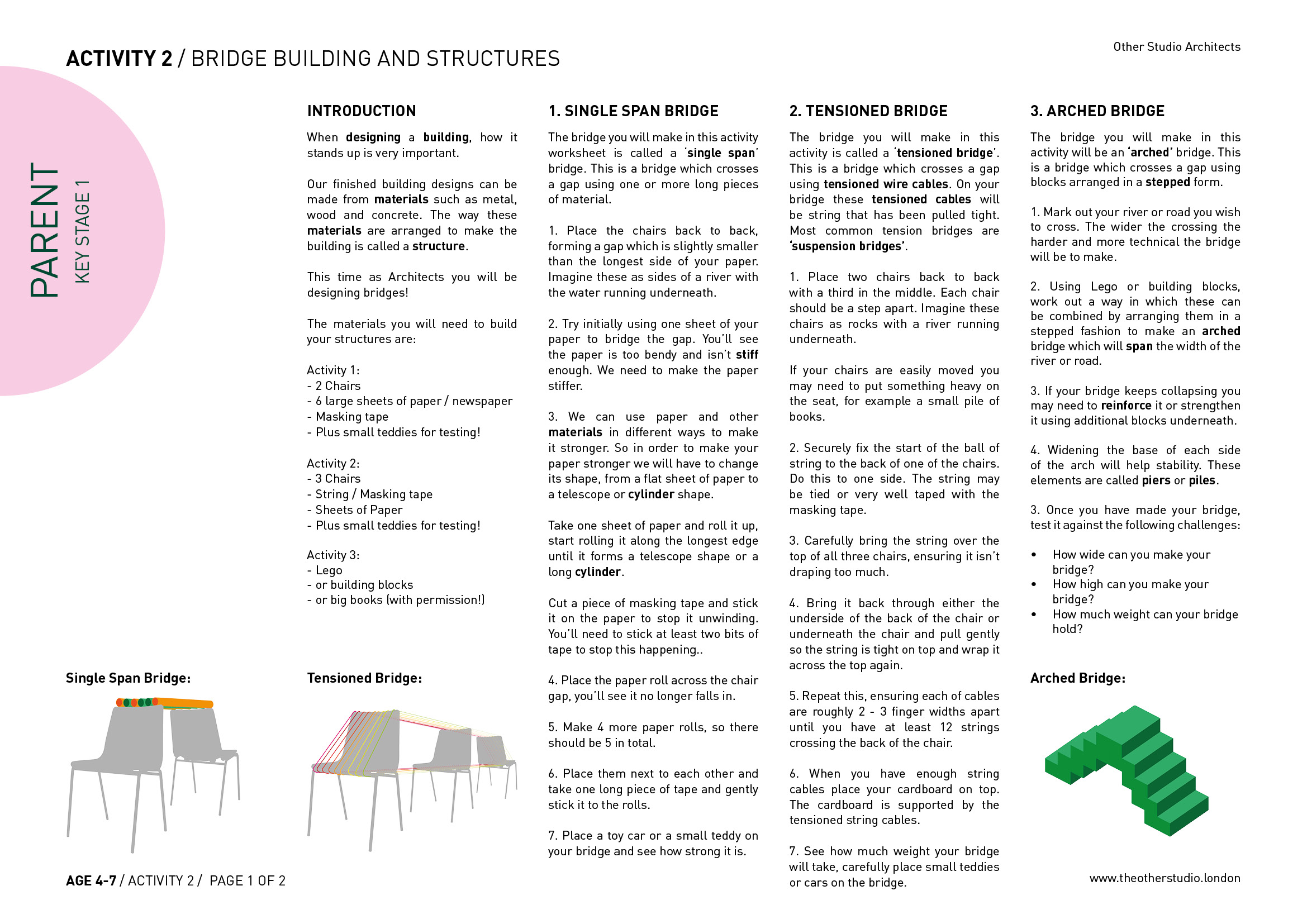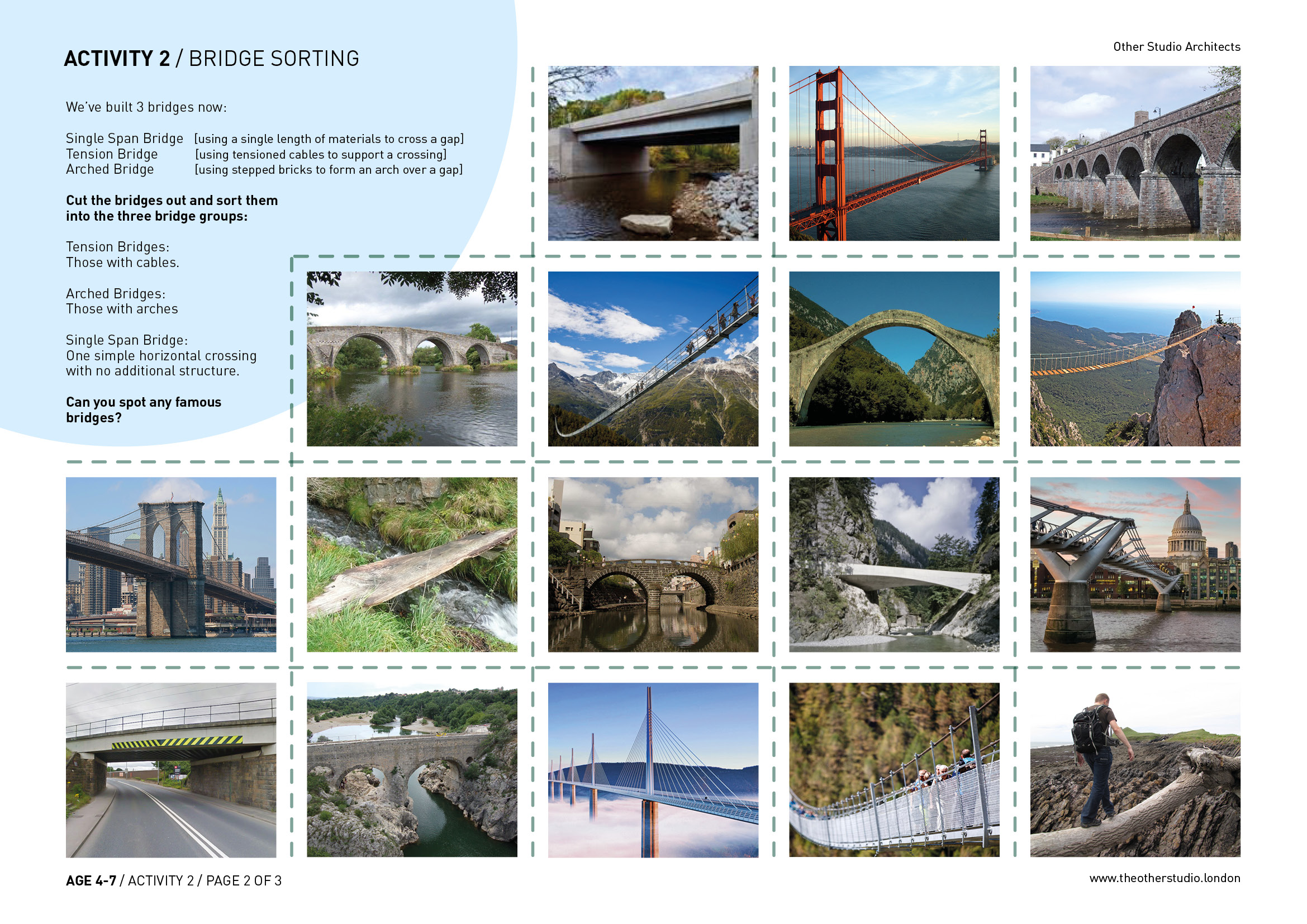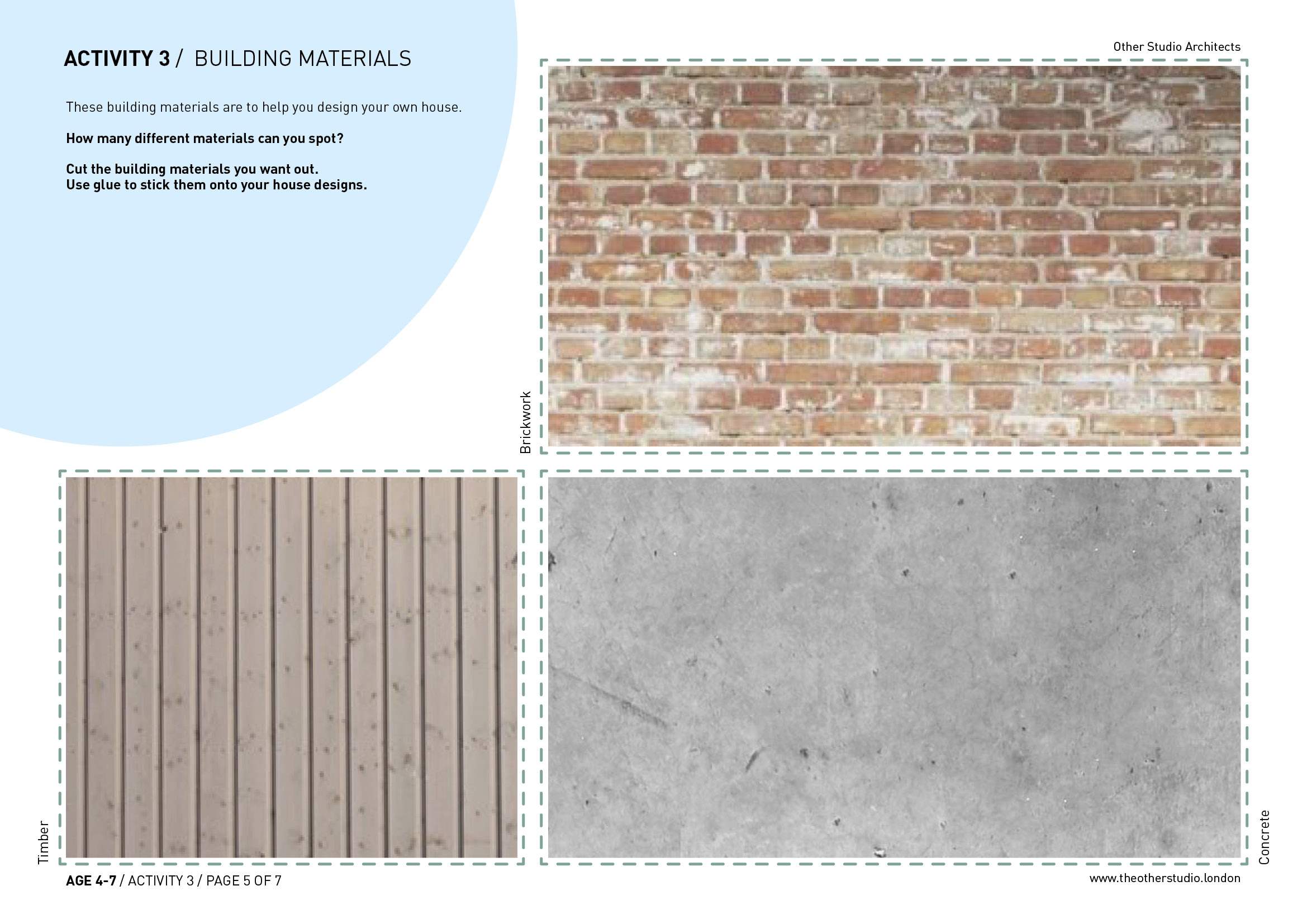 Other Studio Architects are firm believers in access to architecture for all. Download our Architecture Key Stage 1 worksheets here.

As a practice, we have taught on the RIBA Ambassadors programme and have run various multi-day workshops in primary schools teaching architecture across ages 4-11.

Download our worksheets by either dragging and dropping individual files to the desktop or email the studio on studio@theotherstudio.london.

For those with questions or without printers, email the studio and we'll see what we can do to help.