The Street, Hindolveston NR20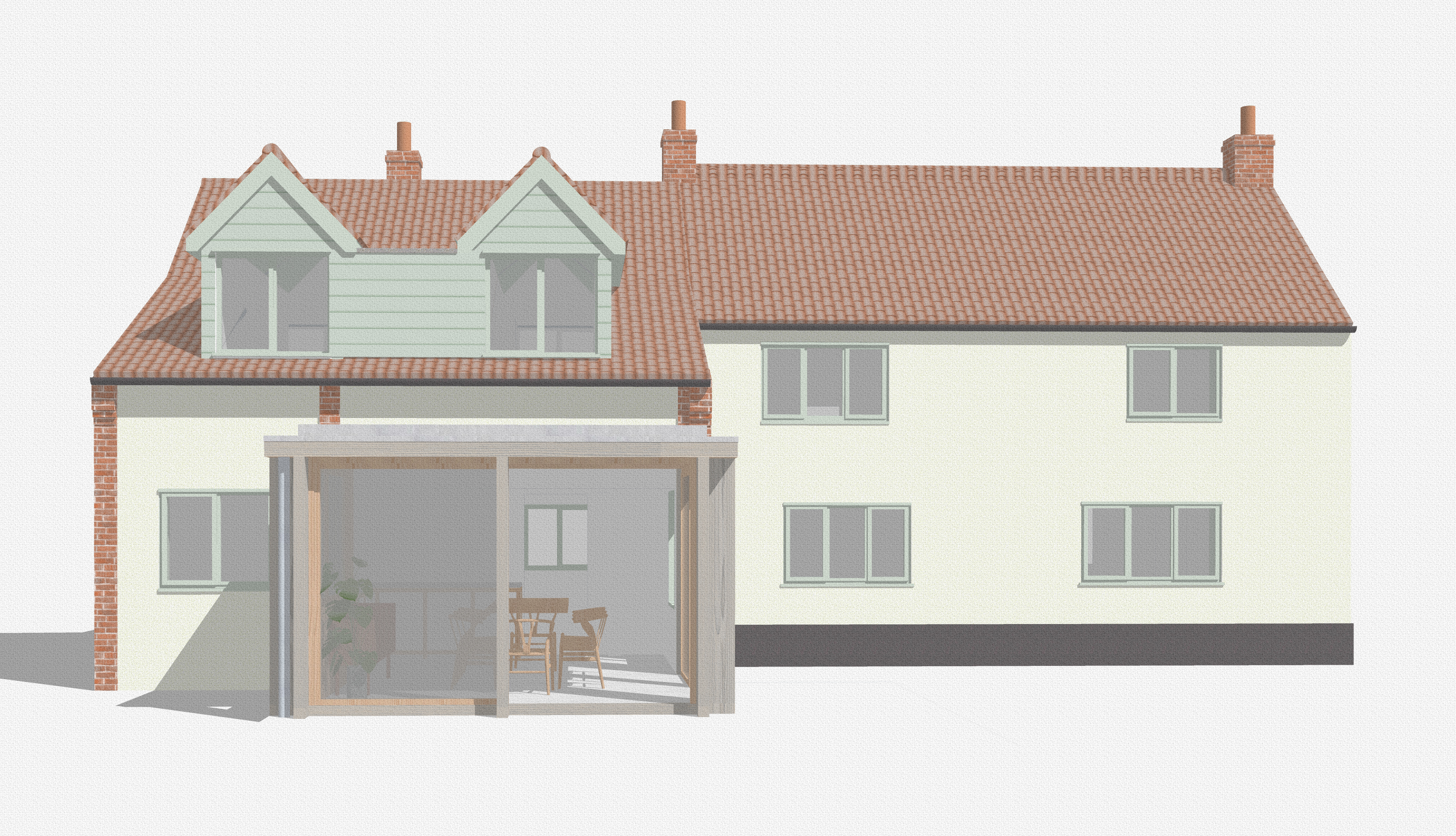 Location: Hindolveston, North Norfolk, UK
Sector: Residential
Client: Private
Cost: Confidential
Status: Planning

Other Studio Architects are working to extend and rework the family rooms of a detached 18th century cottage in rural North Norfolk.

The proposal extends the existing narrow south facing dining room at ground floor to create a more functional family space.

Through the relocation of the kitchen into the extended dining room, an open plan kitchen diner is created, designed for 21st century living. These moves not only increase the function of the house but improve the relationship between the house and the garden.

The design itself is based on the notation of a 'pavilion', a celebratory structure, helping to draw as much natural light into the depth of the plan as possible. The contemporary extension looks to complement the existing house. The choice of timber allows its construction to be inherently sustainable with a low carbon footprint. The lightweight nature of timber as a material helps reduces the depth of the foundations whilst allows the addition to age naturally.